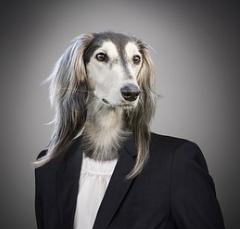 A Dog with a Bone: The World of Pup Play
The world provides a wide range of pets where humans decide which type or kind of pet they want to keep. In this case, Dogs are part of the family pets and humans love, cherish and adore them. Dog lovers experience a certain feeling towards their dogs. Now some people wonder and trying to venture into experiencing the feeling the other party is having. This is achieved through pet-play. Similar to many aspects of BDSM and also a lot of unusual sexual habits or rather practices, people can express how much they love and care for each other through pup play. For a great pup play, the following are some of the things you need to know. 
Traits of pup play
Many types of pet-play are limited to a specific aspect of the chosen animal's way of life and personality also; pup play is often seen as one of the most fun role play. One can picture the role play; how puppies are so playful, how they react when they encounter new things, and also the love they have to their master. This is what the pup players tend to seek or rather experience and provide the same love and affection to their owners or partners. Strapping dog dildos can be a great way to make things more spicy.
Almost all if not all pup players love using latex most of the times in most of their dressing code choices. Though this is not necessary, it is optional and one should not feel pressured into doing it. This is a choice that has been developed over a period of time by a combination of most pups and owners.
Pup play accessories
This is the most interesting part of pup play. The pup players have a wide range of accessories to choose from. From these accessories, one tends to experience their role play to the level they want or wish to reach. Even though other people find it more interesting with just simple ears and action, others wish to explore the full puppy lifestyle. For better role play, here are some of the accessories that can help you achieve your goals
Collars: When it comes to dogs, this is one of the accessories you will first notice. One can equip their pup with this type of accessory just like how it is done on a real dog. As training goes on, it is evident that some owners equip their puppies more elaborated and intricate collars.
Tail butt plugs: This accessory resembles and gives an impression of a real dog tail. The tail butt plugs come in different shapes and designs that one can choose from to perfectly suit your pups.
Leads: This type of accessory is perfect for those who want to take their pups out for a walk. Leads provide you a great experience that you want.
Bowls: This is another type of accessory mostly used when one decides to incorporate food into their pup play. This makes the pup feel even more genuine compared to feeding on normal plates.
Humblers: This is very funny and also interesting accessory. It is attached to the testicles and also to the ankle. This act ensures that one cannot stand thus staying on the ground just like how puppies behave. They are similar to penis rings but only they are for the testicles.
Bondage: If it happens that you don't buy the idea of using Humblers, then Bondage is the right way to go. Bondage accessory act the same role as the Humblers, the act of restricting locomotion and one is forced to stay on their knees and hands.
Shock Collars: This type of accessory is used in training real dogs, the shock collars are known to increase tension to your training role play. But one should take extra caution when using this type of accessory for it can be dangerous and cause damage to humans.
Mask: This type of accessory ensures that the character in the play resembles the real dog. It makes the play more interesting. There are varieties of masks available just for you, from the all types of dogs you know and to those of which you have no idea that they exist. They also come in different colors.
Pup play events
Did you know that there are pup play events? Yes, the events are conducted all over the world for any pup player to attend and enjoy and have fun. Most of them are meets, which enables you to get to know and meet new people with the same interest and also not forgetting sharing tips. Though there are other events which tend to be more official, creating shows which their main aim is to test the training and obedience of the pups. This kind of events always offers rewards for the most obedient and better-trained pups at the end of the event.
 Attending such kind of events you get to learn a lot about the pup play. Even though you might not find any planned event around or rather near you, you can always get a lot of information online which can answer any questions you have in mind. The best way is when you try the pup play by yourself and see if you will like it. You never know, you might just find something worth your time.
---