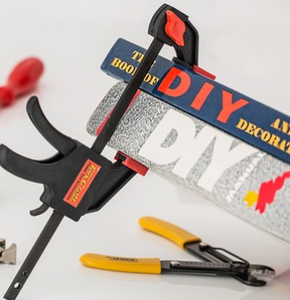 Can You Make Your Own Anal Douche?
Anal douches may be important pieces of equipment that assist you to get the feeling of additional cleanliness ahead of anal sexual practice. At times, however, you may happen to be found somehow unaware or unprepared. It is possible that you may arrange a meet all of a sudden; however, you do not get much time to go into a shop and select an anal douche you prefer. In a case like this, you will most likely be in search of some alternatives you could use so as to ensure that you squeaking clean your rectum.
The water bottle 
Most likely the very ordinary douche that is made at home and usually used for sudden situations that you will mostly get to hear of is the water bottle. This is a simple and necessary equipment that will help you. You just fill the water bottle with the liquid you prefer, and the next thing to do is inserting the nozzle, and squirting away.
If you use a water bottle, leaving the nozzle on is of great importance, instead of you screwing the tip straight into your anus. Those ridges which make up the part of the water bottle that is screwed into the anus may be very sharp, and if you use them straight on your anus may cause a lot of pain and you may end up cutting your skin. You have the option to use a condom to soften the edges.
If you plan on making use of a water bottle once in a while perhaps may not result to a lot of problems, though I would not recommend it to anyone to make it a long lasting solution. Plastic bottles are made of a number of toxic compounds, and this is the reason why reusing them is not encouraged. Since the water bottles may contain undesirable outcome inside your body when you drink water from them, you are certain that they contain some undesirable effects when using them in your anus.
The shower hose 
The shower hose is a simple alternative that is at all times available and easily accessible, it can be a better anal douching equipment you can use without any hassles. You have an option of removing the shower bathe head and straightly fit the hose to your anus, or use it when the shower head is on. Each way you prefer to use, you should avoid inserting it into your body; however, you should rest its end on your anus. The pressure applied to the water implies that it makes its way through your rectum, the moment you are relaxing. When you use a shower hose, you will get to prevent the hassle of cleaning up as the water washes away the dirt.
At the time you chose to use this method, it is of great significance to be more careful. The water that runs from the pipes hardly contains a complete constant pressure, and the temperature as well varies. Using a lot of pressure puts you in a risky situation of destroying and bursting your rectum. Using a lot of heat as well puts you in a risk of burning it. As you start, you should do it slowly and in a gradual manner continue to increase the pressure to the degree that satisfies you and that you enjoy.
The moment you start to feel even a little pain, you should discontinue at once.
Other options 
It is so unlucky that there are few different great alternatives for anal douches that are made at home. Supposing you may style a number of contraption constructed from bags as well as tubes this may be sufficient, though it may turn to be hard to keep it clean and leakage free. The best thing you can do is purchase and shop standard tools for douching from a manufacturer with a great reputation and ensure you
practice your anal douching
in a way that is safe.
---