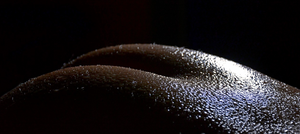 Why Do People Use Anal Vibrators?
While a lot of folks have heard about the vaginal vibrator, the anal version may not be very familiar. Actually, most people may think the vaginal vibrator can be used for anal stimulation. Unfortunately, it is not advisable to do that because there is the risk of infection. The anal vibrator is specific to the anus and should be treated as such at all times. 
Why You Should Use An Anal Vibrator
The anus is made up of numerous nerve endings which are extremely sensitive and normally respond positively to stimulation. Stimulation can be achieved by way of using your hands or if you want to take it a notch higher, then the anal vibrator is the best choice. 
Most people have no idea that they can use an anal vibrator to enhance their own pleasure. Anal vibrators are one way to explore and discover a new pleasure realm. If you are fascinated by new sexual adventures then grab an anal vibrator and come along. 
Before you start the journey to explore anal penetration, we recommend that you get a vibrator that is safe for anal use. Find one that is made of soft materials such as silicone or any other suitable materials that are comfortable for anal penetration. Use a vibrator that has a flared base to prevent the vibrator from slipping inside your anal passage or get an anal attachment for your electric vibrator. For safety always choose a water-based lubricant to avoid friction and damage to your vibrator. 
Who can use an anal vibrator? 
An anal vibrator can be used by anybody with an anus. It doesn't matter whether you are a man or a woman. The design of the anal vibrator is made to suit the anal contours and can be used by both male and female players. 
The anus and its linings are full of very sensitive nerve endings. The anal vibrator is made to stimulate these nerve endings and give you amazing sensations. 
The numerous nerve endings are found around the anal opening and all the way to the rectum. Any slight massaging of this area will immediately stimulate the nerve endings. This is the case for both women and men. With such sensitivity, a continuous stimulation using an anal vibrator can bring greater pleasure to the user.
A lot of people associate anal vibrators with being gay. Well, while being gay isn't a crime, some people think that the use of an anal vibrator is a sign preference for anal sex. The use of such vibrators shows a readiness to explore your body and discover stuff you would have never known, opening up pleasures and unforgettable experiences. 
When you use your hands for stimulation by stroking or rubbing, you may not be able to explore new frontiers in sexual satisfaction. With the anal vibrators, the approach is totally different. You will be able to experience intense pleasure on the nerve endings while getting the opportunity to discover your most sensitive points and capitalize on them.  
How does it feel? 
The pleasures of anal play may not be immediately apparent to beginners. It takes a lot of patience to start appreciating the small movements starting with your fingers to massage your anal opening before you even move to use the sex toys. It may even feel quite awkward or strange when you start but with time it becomes easy to develop the comfort and stimulation needed to move to the next level. 
Exploration is your main route to discovering the best in you. Your whole body is different from anyone else's and you are the only person with the power to find every nook and cranny that can give you pleasure. The anus and the surrounding areas are populated with nerve endings that are extremely sensitive to touch. It is upon you to explore this area and find out which particular spots will arouse you the fullest. After you figure out these regions you are bound to experience some mind-blowing sensual pleasures in extraordinary ways. 
The sensitivity of the anal area comes with a double edged sword. The mind-blowing sensual pleasures are as a result of the sensitive anal nerve endings. This area is extremely delicate and needs a lot of careful handling to avoid damage. Any injuries to this area can be a major turn-off to beginners due to the pain and discomfort. It is important to start anal play gentle without rapid movement of the sex toys. Slow movement helps you to feel the progress and pause whenever any discomfort is felt. 
Lubrication is another area that needs special attention when considering anal play. Using vibrators with no lubrication is a sure way to hurt yourself and serious tears to your inner lining can cause irritation or even bleeding. This may send you to the emergency room. It is advisable to apply enough lubrication before you insert the vibrator into your anus. The pleasure of anal play can be optimized if your toy slides in and out effortlessly without the risk of tearing your anal canal. 
Although the anal vibrator can be used by both men and women, it is a unique sex toy when it comes to male users. Men are endowed with something called the prostate gland. This gland, which is commonly referred to as the male G-spot can be massaged through the anus. The use of an anal vibrator to stimulate this gland may result in a massive orgasm for the user. Those able to stimulate this gland have achieved the most amazing and powerful pleasures ever. The possibility of multiple orgasms can be realized through this kind of stimulation. 
Conclusion 
With anal vibrators it is possible to explore the frontiers of sexual pleasure. As long as the necessary precautions are observed and the right toys chosen, the limits to extended pleasure are completely in your hands. Simply pick your favorite anal vibrator and embark on a journey to sensuous vibrations.
---