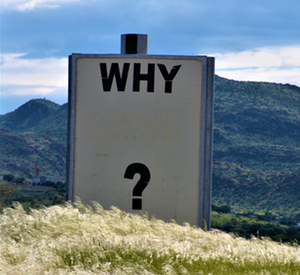 What is the Purpose of Anal Douching?
Anal douching involves the process of cleaning you're your rectum to remove debris as well as bacteria that could be left behind during the body's natural processes.
This is done through the use of an anal douche which is a bulb that holds liquid, it nozzle is inserted into the anus and the liquid is passed through this to get to the body. There are diverse liquids that are used in stimulating the body in a number of ways. This is something that regular butt plugs are not meant for.
The most complicated thought, however, is the why for all this.  You may wonder why since the body has its own mechanism of conducting its own cleaning and removal of fecal matter, and you may even ask why the additional assistance? Reasons for doing this can be narrowed down to individuals who love doing so, these can be categorized as Recreational couching as well as medical douching.
Recreational Douching
Recreational douching is the most popular type of douche. This type of douching is not carried out for medical reasons or a standard known reason. It is however narrowed down to an individual level and is highly dependent on what each individual would like to achieve from this. 
A popular fact for anal douching is that majority of the people are worried of encountering fecal matter if they wish to engage in anal intercourse or play. Shower Enemas are very useful for that matter. However, simplicity with regards to this ends here. The physical part of rectal cleaning has its own diverse reasons though the results are one and the same, the reasons for this vary from one person to the other. 
For those who are gay, there is usually more pressure to douche often. The expectation for the person who receives the penis is to ensure that they anal douche before taking part in any anal intercourse. This is also why anal training kits are available to those who are new to anal play. If this is not done, there is a likelihood that this would bring them embarrassment and hinder them from attracting other men.
For some, douching is not necessarily associated with societal pressure but rather the need to feel more confident while engaging in anal play. This is mostly experienced in the early stages of a relationship. Some people consider such an embarrassment very extreme especially if they are with a new partner. They first try out roleplays using plugs like a cat's tail before engaging in anal play.
Medical Douching
Medical douching is done after a doctors recommendation or a recommendation from a health professional. This is on most occasions done in treating an illness and this is likely to be associated with the intestines.  In the case where a doctor recommends douching for you, it is important that you strictly adhere to the instructions given by your doctor.
If you douche often or even do it incorrectly, you will be in more trouble than if you did not even do it. The decision to douche or not to douche is basically dependent on an individual. 

See our assorted list of animal tail plugs here.
If you choose not to anal douche, you will still find that there would not be feces especially because the body has its own cleaning process. When you decide to anal douche, it is important to ensure that safety is prioritized and that you do not do this on a regular basis, your butt would feel refreshed and comfortable regardless of what your plans for it are.
---