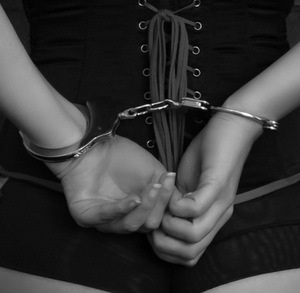 Petplay, BDSM and Bondage: Tying it all Together
Petplay is one of a kind type of animal role-playing where those who participate are capable to fully choose a character of an animal or its owner. A number of people view it as getting away from the real world.  Some get pleasure from the thought of humiliation or dehumanization. Some even get satisfaction as they explore headspace of an animal. Different people have different motives on why they engage and receive satisfaction in petplay. Both partners must set some ground rules to avoid a bad experience with roleplay which will be using dildos or vibrators most often than not.
Though a  few are capable of pet playing in a harmless way, most of the people that engage in this take a certain degree of BDSM practices. In certain situations, petplay and BDSM are both used together. The reason for that is because of the aspects of being controlling and mindful of your pet that is revealed when you are caring for it. With this aspect of care, pet playing really turns out to be a chance for the possessors to prove to their pets that they care and love them.
Sex or no sex?
The relevant thing to do as you begin is making it straight if the relationship of the pet/owner is to be sexual or not. Whichever way you choose does not completely matter, though it may be an unpleasant surprise for either of the parties to all over sudden to be put in a sexual condition. Supposing you prefer the approach of sexual engagement, in that case, you can choose an animal trait at the time of the scenes, you may just take on your animal persona during the scene, and going back to the usual following the sexual pleasure.
BDSM elements of petplay
In the two, sexual and non-sexual pet playing cases, there is a great influence of BDSM at all times. Though petplay is not specifically a component of the BDSM customs, most of the relationship aspects are overlapped alongside BDSM. There is a possibility of having a petplay relationship entirely without BDSM influencing it, though it may be extremely hard.
The prime cause for the difficult state is the owner/pet energetic of petplay. As one person is controlling the case and taking responsibility for the security and the health of their pet, it totally in a comfortable way suits into the domination and submission types of BDSM. Maybe a petplay scene in which the couples take the roles of wild animals would be clear from this dynamic, however, it is not normally advisable since getting the liberty of exploring the recent headspace needs supervision from a person for it to be the best.
The way a person who owns a pet gets to train it has complete similarity in the way a master uses to train his slave. The pet is instructed within a period of time the way it is required to conduct itself and if it fails at the time it is being trained, it receives some punishment. Although being punished in traditional BDSM scenarios is normally of great pleasure taking an instance of being whipped and slapped, in petplay being punished usually is a traditional way used in disciplining the pet take an illustration when a dog or cat is hit on the nose. The pets will not mostly get pleasure when being punished, and setting boundaries for prolonged punishments are of great significance like tying up a person may cause great damage to his well being and at times offensive.
Communication can as well be restrained for the animal.  Relying on what a partner may decide before getting started, the only way of communication that an animal is permitted to use is whinnying and woofing. This normally falls under the type of sensory deprivation. When you decide to completely restrain your pet's means of communicating, putting a safe term in position is of great importance.
Bondage elements of petplay
Bondage is at a simpler way explained as a method of restricting movement in the BDSM scenes. The motives behind this are different, however, in pet playing somehow follows a theme. Those who own pets love the restriction of movement that they cause to their pets as these causes the experiences of being an animal to be very genuine. The pets are unlikely not to like the acts, though they may turn out to be not pleasant as well as causing pain, they assist the pet to get greater feelings of the animal they have selected.
Different ways are used to accomplish pet bondage. The easiest is rope tying traditional bondage. When you tie the knot and doing the rigging correctly, nearly all body positioning is achievable. Knowing what you are engaging into is of great importance since if you tie the rope incorrectly you are at risk of damaging the body through some positions. Whether you are certain or not there is need learn the way to tie up individuals, be certain to look for a person who has a great experience and correctly be taught instead of getting to read about it.
There are a great variety of accessories used in petplay that you can access and they as well enable to get the feeling of an experience that is genuine. They may vary from one accessory to another and a number are suitable for certain kind of pets as opposed to others. They include:
Tail Butt Plugs: This butt plug consists of a tail connected to it and it evidently fully causes it to seem like your pet contains a tail. These plugs in a way maintain the feelings of possession and belonging, and the feelings are as well suitable to your pet as they are to a slave and those in submission.
Humblers: These are perhaps glass or silicone sex toys that are much fascinating in all the toys I have studied.  Having encountered great things, these ones are very smart. Unluckily these are exclusively appropriate for men. The pet's ankles are connected to some restrictions as well as chains connecting the body of the partner. The testicles are as well connected, thus if the individual who wears this is standing up, it pulls the testicles from the body, and apparently, this causes much pain. The person is forced to stay on all fours, similar to an animal.
Bondage Mitts/Boots: It consists of gloves or shoes, assigned for the restriction of the dexterity of an individual. The two may have a design similar to the paws or hooves of the animal that is preferred. These cause a restriction to a person's movement on his limbs, thus it becomes had or even very difficult to walk or pick things.
Gags: Apparently, the gags usage is for restricting speech from a person in their animal character. Bondage gags frequently seem like the horses wear them, thus they are favorable in ponyplay.
Bringing it all together
It is uncommon for a person who owns a pet to let their pet do one or two of the plays. In many situations, a variety of tools and acts are used together. However, it does not remain to be completely physical; the emotional and psychological effects are also combined. The extent to which these aspects are in use is fully the decision of the partners. Some extra petplay aspects are inclusive of:
Collars: Since they are suitable for pet animals, there exists a degree of advancement identical to the overall use of collar in the BDSM scenes. When the pet has been well trained, you can give them a reward with improved, sophisticated collars.
Leashes/Reins: For dogs or horses specifically, the two will be normal in leading them.
Shock Collars: Is among the excessive training support. They use a shock collar that is a remote control, and releases shock the moment the pet is misbehaving. They are risky, however, when used a lot of care should be taken.
Public Exhibitions/Performances: a number of participants enjoy taking their role-playing in different places. It can be in a simple way of using the bathroom such as a dog, or in a dressage display like in a ponyplay.
Clothing: Those who own a pet can make a decision of his pet's clothing. A lot of dogs and cats frequently are not dressed. Some somehow have limits to what they wear, at times latex or are compelled to put on suits for simulating their fur.
Training: Most pets are trained similarly to slaves. The level of the training is on the basis of what the possessor expects. Some animals may specifically show rebellion and be hard to be trained, though they normally have a decision on this ahead of the experiences.
Start with a Contract
The choice for a petplay relationship is almost unlimited as you have seen. Alongside the most alternatives that you can access, it is of great importance to open up and be truthful with the partner of your expectations from the relationship, and what you would love to be accomplished. There is not even a single person who would like to get things thrown at them that they had not expected or that they do not receive satisfaction.
Most of the participants prefer to go about this by writing a contract, and both signed it. Though these written contracts cannot be used in court, they act as an evidence of belief among the partners, and in a clear way defines the action to be taken in every case. It is inclusive of providing the necessities of the person who becomes the pet and the way the possessor is planning to care for their pet.
In addition to the firm contract available and an agreement of each aspect of the pet playing that they will engage in as they go on, the two that is the pet and the possessor will be capable of fully letting go and receive satisfaction from their experiences. This is quite somewhat one of its kind, thus if you have been interested in this or found it to be appealing, you may perhaps try it.
---