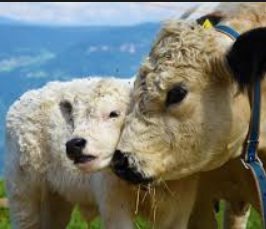 Cow/Livestock Play
Most people do not view cows as some of the sexiest creatures around. They are huge cumbersome and at times there are often seen as dull animals. For those who love pet playing though, they easily find fun in almost a majority of the animals, in this case, therefore, it is easier to find people who have fun playing cow among other domesticated animals.
Unlike cats and dogs which by nature are playful, cows are generally reserved animals. But when they feel like wanting to play, watch out!
Traits of Cow/Livestock play
Just as a typical animal is cared for, if one is playing the role of a cow, they are treated in a similar manner. Breasts are commonly called udders. As an owner, having many cows earns you the title of a farmer. In some instances, cows are often used for breeding with the male species or a bull is used to do this.
See our full list of Animal Butt Plugs here.
The most important thing is that cows are viewed for their ability to lactate. This can turn out to be very sexual and even grow into a fetish that is commonly known as lactophilia. In as much as erotic milking is not commonly carried out during petplay, this is something that can be done anytime. During the milking process, cow players are usually penned together just as is done with real cows. 
In the most extreme scenarios, you get the option to experience the complete farm experience. If you get to find a good community, you are bound to find livestock shows as well as trading. It is important to have an agreement on if this is a possibility as there are instances when one may not want to be traded to another person.
Cow play accessories
As for livestock, the available accessories are very limited in nature. There are only very few sex toy designs for this fetish but finding them is part of the fun. This is in a way because of the nature of the fetish and also because with livestock on most occasions there is no need for a lot of things. This is because they mostly either sit or stand while in the field.
Apart from this, you can still find some things that you will find of use. Such include collars which can be fitted alongside a cowbell to show authenticity. Other useful items include restraints that help in movement restriction, this is inclusive of arm and leg bondage, or bondage boots. If you like it with hooves, you can easily find a style that suits this just as cows have hooves.
For the simple reason that lactation is involved, milking instruments are a requirement. Such instruments could include traditional human devices or those used on actual cows. If you decide to take this to such a level, it is important that you conduct research on the same before any engagements as such devices can pose harm to humans. 
It is true that livestock petplay is not a very common form found out here. This does not mean that it is not as important as other forms. If this is something you would love to try, then why not? You may be surprised that you may end up liking it!
For more tail plugs, check out our homepage at PlugLust.com.
---