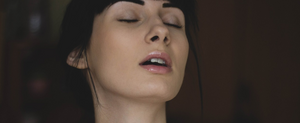 Can You Masturbate with Anal Toys?
If you are used to conventional sex then you may have found yourself masturbating in a particular way repeatedly. This can change if you become receptive to new ways and explore the possibility of unhindered sensations through anal masturbation. It could be fulfilling in ways you wouldn't imagine.
Anal Masturbation Basics
Anal masturbation compares very well with the standard heterosexual masturbation. There is nothing additional or complicated to use when exploring anal pleasures. All you need are your hands and mouth.
Using your fingers is the most basic way to masturbate. It is simple to execute, can be quickly mastered and is an awesome technique to condition your body if you intend to up the game to more complicated anal masturbation. You may start with one finger and gradually work your way to multiple fingers as you find out which is your most comfortable level.
The use of fingers is not only easy for beginners but is also ideal because of their flexibility. This will allow you to explore the entire anal orifice and determine which areas are sensitive and the particular spots that give you the ultimate stimulation. You can try different motions on your exploration such as circles, stroking or pressure. This will help you to understand the intricacies of anal sex and prepare you for appropriately.
If you want to try analingus or use of the tongue, you will definitely need a companion to take you on the journey. It follows the same convention as oral sex because you make use of your tongue to explore the anal area and discover what you fancy. Anal licking may sound weird but with proper hygiene and the right approach, it can be a rewarding experience.
If you plan to get a pleasurable sensation in anal masturbation, then you will probably think of getting yourself a sex toy. These toys can quickly become your best companions if you take the time to select the best. The various options available on the market come in a variety of shapes, sizes and customized for different tastes. You will be spoilt for choice with the collections offered from the wild to the outright delightful vibrator. Let's sample the toys below 
Butt Plugs
Butt plugs form part of the basic toys when it comes to anal masturbation. They can be easily used by beginners as well as experts. They are generally meant to be held inside the anus for a feel-good sensation. They are not ideal for in and out movements. They can be pretty effective when used simultaneously with vaginal or penile masturbation.
Anal Bread
Anal beads allow you to enjoy the sensation of opening and closing the anal sphincter over and over. When you insert the beads in, the sphincter opens and shuts between each bead. The insertion and removal of the anal beads create a fulfilling sensation within the anal muscles.
Anal Vibrators
Anal vibrators could be butt plugs or anal beads that are capable of vibrating. If you are looking forward to a masturbation session without the hard work, then vibrators are your perfect choice. You simply sit back and the anal vibrator goes to work, giving you a sensuous stimulation.
Prostate massagers
These toys are similar to butt plugs with a slight curve along the body of the massager. The curved body helps the massager to find the male prostate gland and give you a massive orgasm. The male prostate gland is extremely sensitive and the use of the Prostate massager can be extremely fulfilling when you are doing this alone.
Dildos and Strapons
These ones come in the shape of a real penis and are used for full sex. They can be used for solo masturbation or with a partner. They come in different designs and some of them can vibrate. Even without a partner, it should feel much the same. They can be  used with a partner too as dildos can be strapped which is especially handy when used by females. See our strapped-on dildo if you fancy one.
With all these sex toys available for you to choose it is important to consider the critical factor of lubrication to ensure that your pleasure is assured in a safe manner.
Lubrication!
Lubrication is a must for any kind of activity in your anus. Whether you are using your fingers to stimulate your perineum and anus or using any of the sex toys described above to penetrate, you need to ensure your experience is made more sensuous by applying lube.
When having anal sex the best lube for your unhinged pleasure are the ones that are oil based. They are great because they are effective for a longer time before they dry out. They have been proven to be safe with a variety of sex toys made from different materials. However, it's important to note that oil based lubes are not recommended for use with condoms.
Enough lube during your anal sessions will ensure that your skin does not get irritated.
Risks During Anal Masturbation
Anal Masturbation can be very gratifying for a lot of people. If not done correctly it can also be a source of pain and frustration. The anus is full of bacteria that are native to that part of the body. These bacteria can be dangerous if proper hygiene measures are not adhered to. The toys should be cleaned meticulously after use and should not be used in the vagina. Ideally, there should be toys exclusively for anal.
Scanty or no lubrication can result in a painful experience with anal masturbation. This may lead to damage on the anal walls were tearing and bleeding can occur. Such injuries can make the anal pipe vulnerable to infections. It is important to use plenty of lube and if damage has already occurred, play safe by giving yourself time to heal.
As we have seen, there are numerous toys on the market that can satisfy your needs. Masturbating on your own is advantageous because you are able to find the erotic regions at your own pace without the worry of your partner getting it wrong or taking it too far.
---