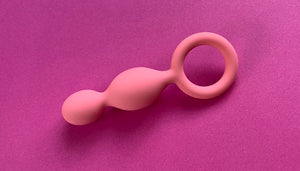 Butt Plugs In Public Places: Taboo? Or is Everyone Doing it?
Nowadays, it can be a lot easier to open up to your partner about the desires and turn-ons you have. There is less taboo and shame surrounding sex, which is allowing couples to be more open about what they want in the bedroom.
There are so many different fantasies that can be explored in the bedroom. In order to explore these fantasies, couples are also opening up to using sex toys.
One of the best and most popular toys to incorporate into the bedroom is a butt plug.
No matter what you are into, there is going to be a butt plug that can help you explore your fantasies surrounding sex. There are various different designs, colors, and shapes of butt plugs to please every lover.
However, as many couples are learning, butt plugs do not have to stay in the bedroom.
This guide is going to teach you how to use butt plugs in public places to add some variety, excitement, and passion back into your sex life.
Butt Plugs And Errands
Running errands is a boring chore that most of us do not give a second thought.
When you have to run out to the store for groceries, post some mail, or need to go to an appointment, there is no excitement to be had – until you bring a butt plug with you.
If you want to bring some excitement and joy into your basic errands, you should invest in a comfortable butt plug that can be worn during them all.
Wearing a butt plug can make any chore or errand feel more exciting and arousing, which will certainly bring more joy into your everyday routine.
This can be something you talk about with your partner to add some spice into your sex life or something you do for yourself.
There are so many different ways that you can incorporate a butt plug into your boring errands. Butt plugs are versatile sex toys that can be worn anywhere. They can be made of silicone, stainless steel, and some are even glass.
If you want to spice up your everyday routine, why not try wearing a butt plug:
At the bank

During a grocery shop

During a drive (whether you are on your way to work or when running errands)

Throughout household chores like laundry and cleaning

When cooking a meal for your lover or yourself
These are basic and boring tasks that we all have to go through on a regular basis.
Now imagine wearing a butt plug the next time you have to tick off chores from your to-do list. Think about how exciting and pleasurable your daily routine will become simply by inserting a butt plug.
Wearing a butt plug can be a very pleasurable experience that you can feel all over your body. It will make you feel great and leave you wanting more, which is great news for your lover.
Think about wearing a butt plug when running errands like multitasking – why would you waste your time by just doing one thing?
Errands need to be done, but that doesn't mean that they have to be boring. You can also bring pleasure to yourself when ticking off those to-dos.
Cleaning While Using A Butt Plug
One of the most boring chores that we have to do on a regular basis is cleaning.
Although some people do enjoy this task, there is no denying that it could be improved by adding pleasure.
Whether you are someone who enjoys making your home tidy and clear or a person who feels exhausted by the mere thought of cleaning, wearing a butt plug can be the perfect pick me up.
There is nothing stopping you from wearing a butt plug when you are cleaning your home.
No matter what kind of chores you have to do, whether that is polishing the floor, dusting the surfaces, cleaning the kitchen, or even decluttering your possessions, wearing a butt plug can make things all the more enjoyable.
Wearing a butt plug during these chores can provide a lot of pleasure and will make cleaning feel amazing – so much so, that you may choose to do even more than necessary when wearing a butt plug!
When you are cleaning, you will be on the go a lot. You will be moving your body and walking around your home, which is the perfect opportunity to allow a butt plug to do their thing.
Inserting a butt plug when cleaning will have your whole body throbbing with pleasure as it is left to work its magic.
This is something you can do regardless of your relationship status. However, wearing a butt plug around the home when you have a partner can really spice up your relationship as you will be desperate to get close to them after using this sex toy.
If you need to spice up your sex life and bring some excitement into your home routine, wearing a butt plug when doing household chores will have you full of passion and ready to jump into bed with your lover at any opportunity.
Get Pleasure From Dancing
If you have ever used a butt plug before, then you will know that movement can make it feel even better.
Now, imagine the pleasure that you will experience when wearing a butt plug and dancing.
Before you allow yourself to feel ashamed and embarrassed about this idea, think about the pleasure it can provide. Dancing is a fun activity in itself, whether you are doing it professionally, at a club, or at home in your pajamas.
Now think how much more fun dancing will be if you insert a butt plug when doing it.
Once again, this is something you can do, no matter what your relationship status is.
If you want to give yourself some self-love, insert a butt plug and dance around the home to your favorite songs. You could even take yourself out dancing when wearing a butt plug to ignite excitement and passion.
As a couple, you can try dancing together when wearing a butt plug.
Think about how excited your lover will get when they know that you are wearing a butt plug during a tango, salsa, or simply as you dance around the kitchen together.
It's certain to drive them wild with desire – which is exactly where you want them to be!
Go On A Thrilling Date
Dates are an opportunity for you to feel close to your partner and spend some quality time together.
If you have been with your lover for a long time, then you may feel a little bored and uninspired by the dates you go on. This is totally normal for long-term relationships, and it doesn't mean that you don't have any sexual desire for them anymore.
It is quite easy to get stuck in a rut when you are in a relationship. Wearing a butt plug during dates is guaranteed to reignite the passion and desire you have for each other.
Wearing a butt plug in public can be a great way to explore some hidden desires you have, as well as being a way to get your partner turned-on way before you head to the bedroom.
You can plan to wear a butt plug on a date together, maybe allowing your partner to dictate what kind you need to wear, or you can keep it as a surprise to reveal later.
The Joy Of Butt Plugs
Butt plugs can be worn almost anywhere to bring you pleasure and desire.
Be creative and think about the various commitments you have in your life and how they can be improved by wearing a butt plug.
With so much choice of butt plugs and locations, there is no excuse to feel bored or uninspired in your sex life – no matter your relationship status!
---