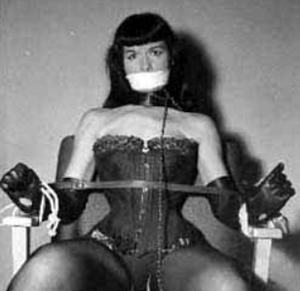 BDSM: The Hidden Faces of Sex
BDSM is a word that is frequently mentioned as folks discuss a number of various sexual habits. Although in this case, it is unluckily that it is vaguely defined. To those who practice this, the term has various definitions, and that which an individual may form an opinion to be too much of a sexual pleasure, another one might find it to be usual and fully tame. An occurrence where you will get a lot of definitions at the same time, in what way can we make it clear what BDSM is and what it is not?
For a complete BDSM experience, PlugLust sex toys and accessories got you covered!
What is BDSM? 
The term BDSM has developed into a word used by a lot of people to include a large variety of sexual relationships or practices. However, there are two things that are always constant in nearly every type of BDSM. They include:
Participators participate and get pleasure as they experience the excitement that normally may not be pleasant when experienced in a scenario that is not arousing.
Those who participate require trust and being mindful of the other person, because the activities they engage in may be risky and for them to be a success requires maximum cooperation.
This phrase is obtained from an abbreviation that is ancient, the B and D which stands for bondage and submission, the D and S which means domination and submission and S and M are for sadism and masochism. BDSM includes each one of the above and even more. There a variety of available butt plugs available for this. If you wanted a splash of animal roleplay with BDSM, tail plugs are also readily available.
We can classify BDSM practices into two types which are: Physical and Mental. The physical acts include being flogged and bondage and are well known, they intend to elicit emotions and feelings via physical touch. The mental practices like hypnosis are purposed to trigger a different state of mind, thus you experience something that commonly you cannot feel.
Types of BDSM
Since BDSM offers a huge variety of practices, the kinds of sexual role-playing parties take part in may be classified into different types. They are inclusive of:
Sensory Deprivation: If you remove any of the five sensory organs from an individual, it will result in the other sensory magnifies. The regular illustration of sensory deprivation in BDSM is removing the vision. Losing your vision produces an unknown sensory in sexual acts since the individual can't predict which thing is to come or what to anticipate, and the other sensory organs specifically the touch is magnified which makes the practices like using the hollow plugs highly effective.
Sensation Play: This is a kind of BDSM which fully focuses on making a person experience some things, generally rare emotions. The contrary is specifically normal in sensation role-playing, like alternatives of hot and cold things or firm and gentle touch. Bringing together sensation role-playing and depriving of senses makes the excitement to be extreme.
Impact Play: Most folks in the universe get pleasure in impact roleplaying not exactly being aware of it. The primary type of impact play is simply buttocks slapping when making love. The emotions of ache somehow release endorphins which make your sexual play most pleasant generally. The impact play is connected greatly with the sadism and masochism types of BDSM. The greater the extent of how sadistic or masochistic the partners are, the highest the sexual roles play gets. This type is not purposed to cause any pain or harm anyone in any way they will not get pleasure.
Bondage: This type of play ranges from an easy activity of tying a couple's limbs using a scarf, upright elaborating rope rigging and the partner hangs entirely in the air. In whichever degree you role play, this type is completely intended to restrict one of the couples from moving.
Humiliation Play: The parts of BDSM that are the most severe in humiliation play, includes one party embarrassing the other. It can vary from indecent talking in the bedroom to humiliation in the public. When practicing this type of role play it is significantly crucial to be certain of your partner's limitation before anything.
Sadism/Masochism: If a couple gets pleasure in sadistic or masochistic role play, they will doubtlessly bleed in their sexual pleasure. It may range from scratches and bites when making love to use of paddles and whips to hurt and satisfaction on one another. Once more, the most significant thing is to be sure of the limitation of your partner, and safety is generally ideal for any type of pain pleasure.
Wax Play: This is a certain encounter of spicing your room; using wax engrosses the touch excitement to the highest level. Blindfolding elevates the sensation, specifically that of heat. It is of great importance to get the proper type of candles to use; this is because the traditional home candles frequently burn too hot and may put you at a risk of burning your partner.
Every kind of BDSM role play can be risky and dangerous. The most significant thing to do is to be fully certain of what you do when you engage in this type of role-playing. There are plenty of categories accessible for those requiring to know more, it is ideal to use your time to learn about the  There are many classes available if you want to learn more, so it's a good idea to spend some time appropriate manner of doing things before you start practicing  BDSM play.
BDSM Scenes
BDSM sexual role-playing can be classified in a different way using scenes. A scene is actually a circumstance which you play and engage in all through the BDSM act you decide to choose. The scenes may largely vary; however, a lot of them include exploration of a relationship between the two people. The following are some examples:
Dominant/Submissive Scenes: The scenes frequently composed of a master and slave, or a possessor and his pet. The meek partner has to be totally trustful to the dominating partner and has to obey whatever they are instructed to do. The dominating person should be respectful to their submissive partner to the end of their play, being careful not to hurt them. A number of partners may switch positions, swapping up powers as well as fully exchanging their role-playing.
Kinky Roleplay: This is the most liked all over the universe. It may be an attractive nurse and her patient, a teacher and their scholar or whatever your thought is. Taking part in role-playing is among the gentle types of BDSM activities, though it includes the transfer of trust to the other couple, to be obedient and engage in the scene.
Ageplay: This scene includes the participators to adopt characters of various ages distinct from theirs, which are frequently young personas. A lot of ageplay contains the parental topic, where the parties adopt paternal or maternal functions or are young ones where they get the enjoyment of being cared for and being given the attention.
Bondage: Though being a type of BDSM, bondage scenarios are as well usual. It includes some degree of escape or liberty play, where one of the couples try to maintain the other in position by use of ropes or other ways used for tying.
Petplay: It is not every type of this scene includes BDSM. To a number of people, this is a simple method of getting in the headspace of a preferred animal and gets to enjoy a great time in a distinct character. A number of folks may provide additional different toys or devices so as to ensure that the experiences are a lot genuine, and leans towards BDSM rather than simply lovemaking.
Role-playing is not a necessity in BDSM scenes. To some individuals, the relationship of becoming a slave or adopting a younger persona is of great importance. They may end up taking and playing the role in a long period and to an extent of it being permanent.
Whatever the extent which you prefer taking your BDSM, it is significant to know the ganger and harm in the kind of role-play you choose. Nearly every BDSM activities include a degree of engaging in extreme undesirable feelings, and it may easily go and be a little too extreme. Every partner engaging in the roleplay must be truthful and have a candid interaction, where the put on the table which they need to acquire from the activities and their limits. The partners may require writing down an agreement or just putting it verbally, however, the couples have to be respectful of the contract completely and both be trustworthy.
When the guidelines are clearly formed, and they design a plan of what takes place if an individual decides to discontinue, then BDSM may be extremely enjoyable. You don't need to fear to give these activities a trial, this may suit your personal wants and you are certain to find a person with the same interest as yours.
---